We are unable to load the MathJax library and math equations will not be formatted properly. Please contact your IT administrator and ask them to visit this link to resolve.
Studies show that the best way to master a subject to solve problems – lots of them. And Edfinity has more than 50,000 compelling, interactive problems for your students, covering every topic and every level. Remix problems and problem sets to create customized tests, quizzes, and homework assignments in just minutes. It's so easy, it almost feels like cheating.
Go to the top of the class.
Edfinity problems have been unlocked from private repositories and expensive textbooks, which means you're getting the best problems from leading educators and institutions around the world. No wonder we're endorsed by the National Science Foundation – not to mention savvy educators like you.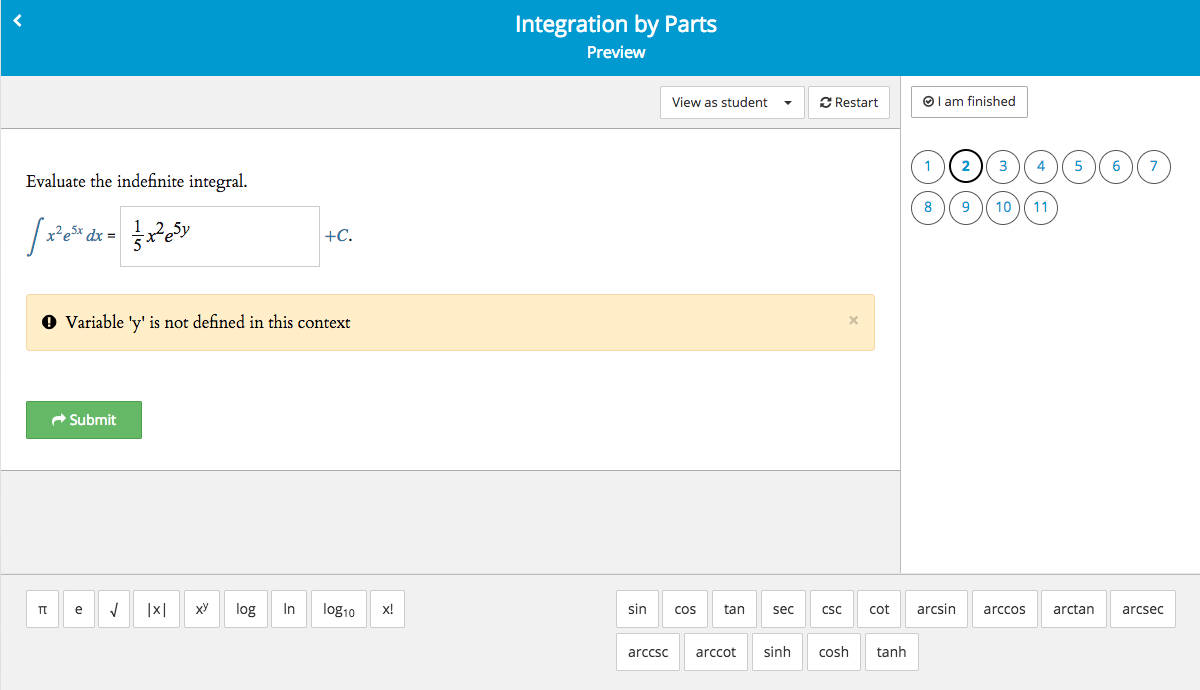 Learning starts with inquiry.
Edfinity lets you search for problems by topic, difficulty, author, institution and more. Browse our catalog to discover just how easy the pursuit of knowledge can be.
Of course, learning also requires feedback. That's why Edfinity offers real-time answer feedback and contextual hints so students will get the feedback they need, at the exact moment they need it. Plus, we're piloting adaptive learning technology, and will be phasing it into our catalog over the next year.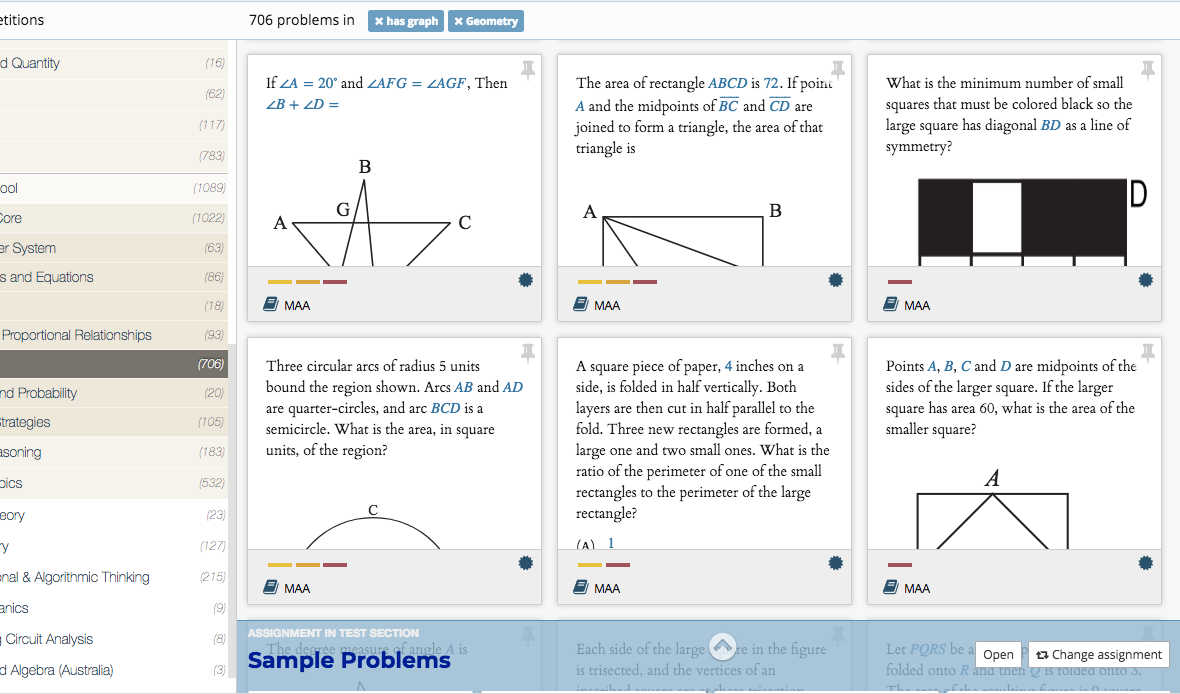 Searching for savings?
Edfinity is free until August 2019, and will cost as little as $2/student/month for student-paid subscriptions thereafter. Departmental subscriptions will be subsidized based on volume.
And since Edfinity can be paired with any OER, textbook, content, or curriculum, your students will save money, too. Talk about bonus points. Oh, and speaking of savings? Machine-scoring – even of complex free-response assessments – means you'll save time grading and have more time for teaching. Double bonus.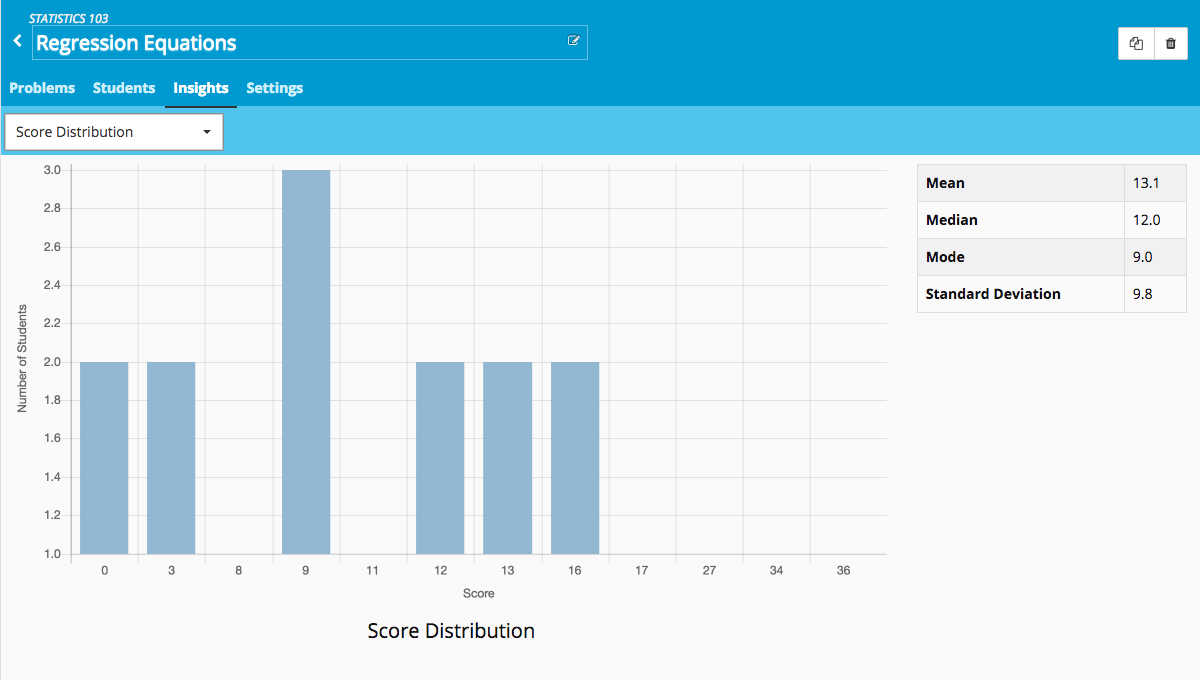 Have it your way.
Edfinity's endlessly flexible templates allow you to customize a wide range of parameters, including type of assessment, response time, number of attempts, scoring, randomization, shuffling, and more. Hey – your classroom, your rules.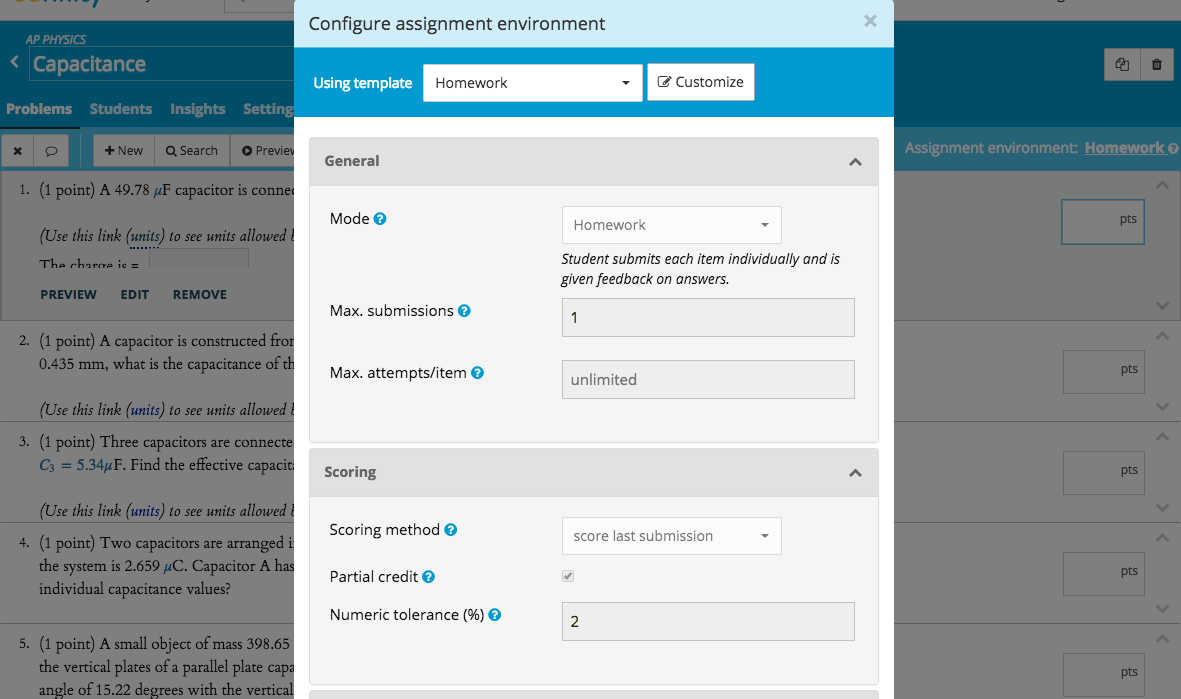 It's time to get started with Edfinity.
If you have questions, reach out to us at hello@edfinity.com